Last Updated: June 9, 2022
In the Filthy Fabulous Part 1 – 1.0.2 update I removed toilet fires from happening. I didn't realize how many of you loved this feature and built into your storylines! So I re-enabled the ability for toilet fires to happen in the 1.0.3 update and made the Freeze Flame set for anyone who doesn't want their toilets to catch on fire. You can download that set here.
I had the idea to modify the new shelters in the Little Campers kit to include the features of the shelters from Filthy Fabulous Part 2. But I thought a better solution was to make an invisible shelter object you could use with anything! This is the main update to this set along with adding BGC campfire interactions.
Added most items to be found in dumpster diving (when it made sense)
Lowered prices that were not realistic for DIY items
Updated object descriptions to have the ~fancy~ Filthy Fabulous text
Re-enabled the ability for the DIY toilet to catch fire (my b for everyone who loved this feature)
Added new BGC firepit features (you will only have interactions available for packs installed)
Added most items to be found in dumpster diving (when it made sense)
New invisible shelter option to use with any setup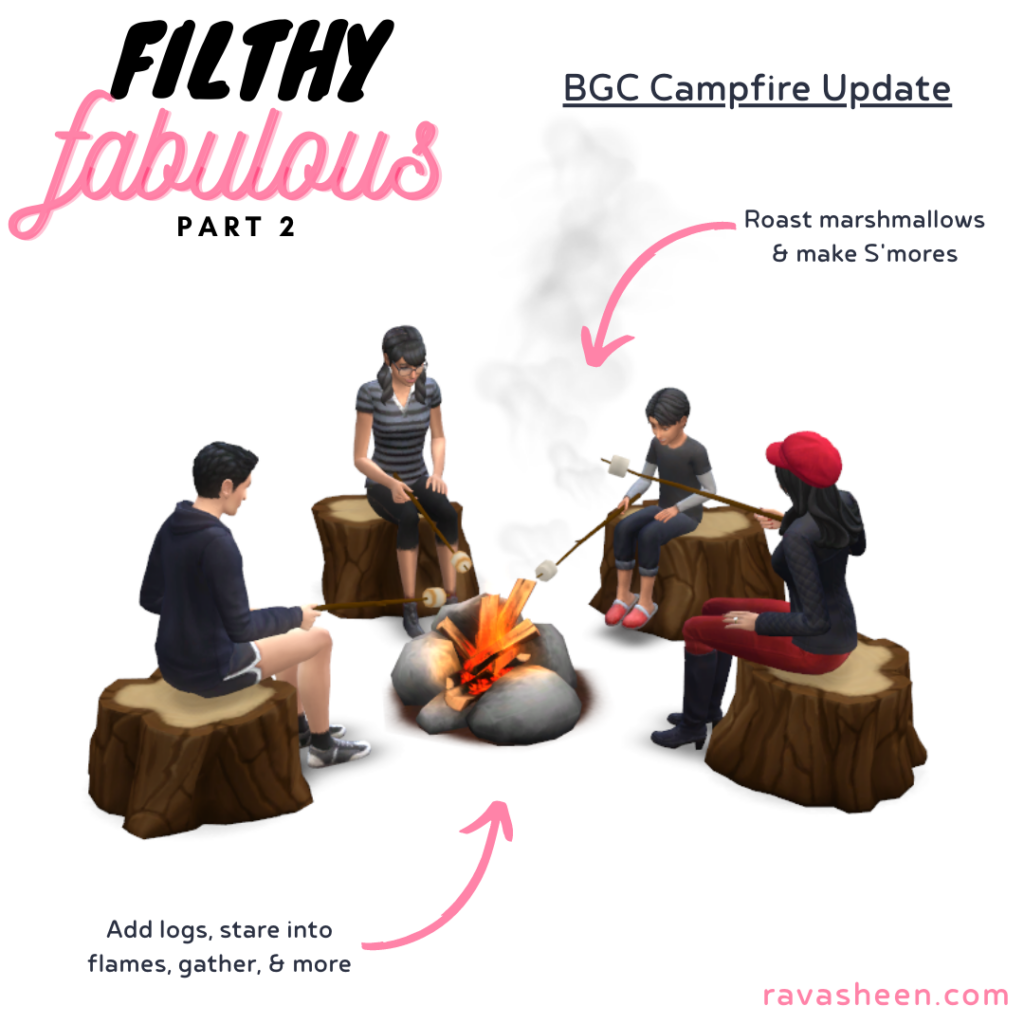 Fixes, updates, and improvements list in September 2022! Please read the post for the details and links to everything you need to update & replace!